Killara & Rosebay Plumbing has more than 30 years of experience with plumbers that are licensed, certified, and members of the Master Plumbers Association.
As their professional plumbing service continues, they asked us to do a complete rebranding. They wanted to get rid of the icons without losing the identity of a trusted plumbing service. 


As the name suggests, the company service clients around Killara and Rosebay area. The two areas are connected via the harbour bridge. This was an opportunity to create a meaningful visual element for the logo. 
We also developed a mark that would subtly identify the logo to be in the plumbing service.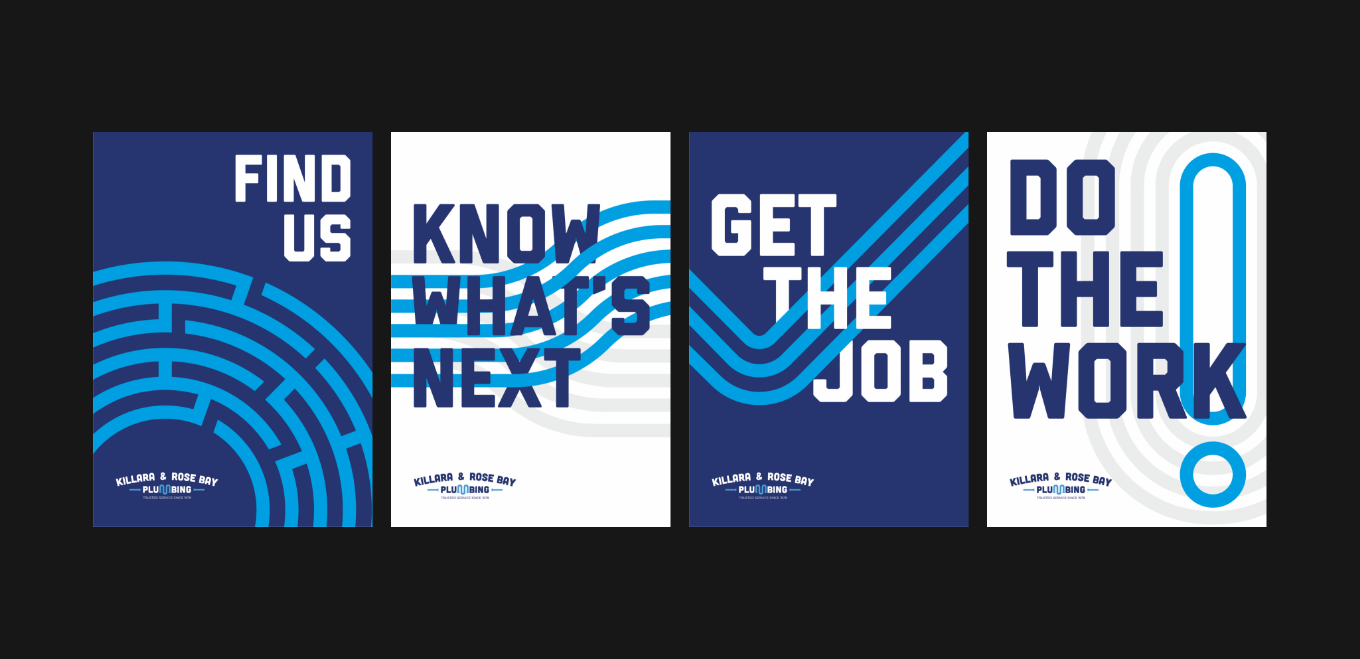 We needed to create a simple graphic element that would signify their service as well as be flexible enough to roll out across multiple branding materials. 
We decided to use pipes as a graphic element. Translated into lines, the graphic element worked perfectly on any collateral. Not only that, it connected the different aspects of the brand into one.