University of Wollongong launches Illawarra Innovation Quest to address COVID-19 challenges. This challenge is designed to accelerate the commercialization of research products that enable businesses to address the impacts of the pandemic.

We were asked to spearhead the event through branding and video production.

With 'research' as the driving thought, my approach was to create a straight to the point concept that will work with UOW's branding.

From the 4 options presented, the first one got the unanimous vote.

The logo works well with UOW's branding. I created a simple system for logo usage and designed collateral concepts to establish a consistent approach to marketing materials.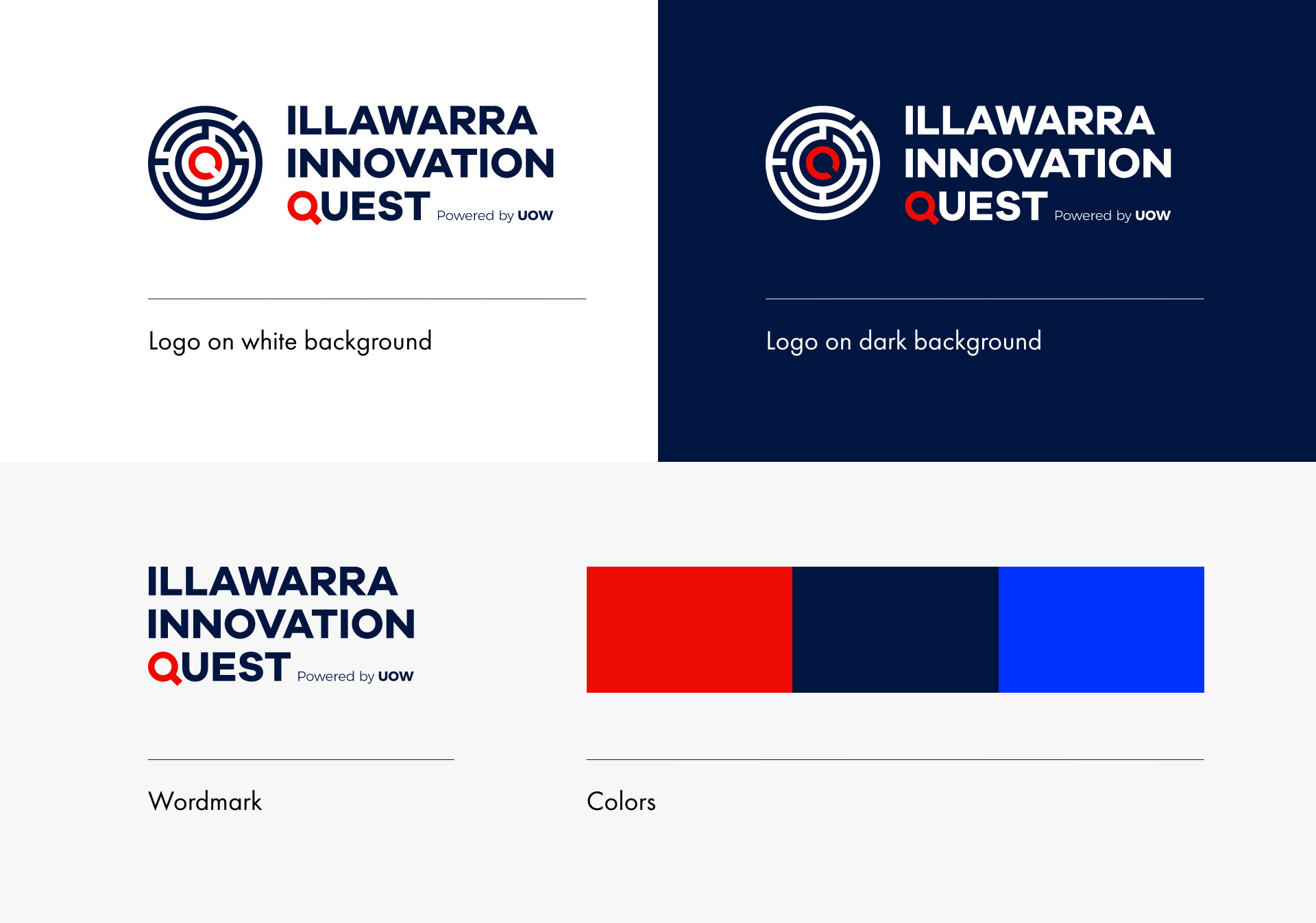 With only red and Navy blue, I was able to create a full brand identity, logo, and collaterals that would establish a timeless but flexible look. This is identity is easy to build upon at any future quest.